Air Purifiers for Home Large Room, Hepa Air Purifier with Aromatherapy, 3 Fan Speeds Timer Function
Regular price
$145.99 USD
Regular price
$189.99 USD
Sale price
$145.99 USD
Unit price
per
Sale
Sold out
High-Efficiency and Wide Coverage Filtration - Covers a room size up to 1000sq ft. Perfect for large rooms covering living rooms, bedrooms, kitchens, baby nurseries, basements, and offices.

True Hepa Air Purifier: Thanks to a 3-Stage filtration system with Extra-fine Nylon Pre-filter, H13 True HEPA filter and powerful Cold catalyst filter, the air purifier fan removes 99.97% of airborne substances as small as 0.3㎛ such as pet hair, dust, cigar, cooking fumes, awful odor. Air purifier Hepa features fast and powerful purification technology to ensure air purifying.

The air purifier's auto mode measures the surrounding air and automatically adjusts the fan speed, giving you real-time updates on the Air Quality Indicator. There is no noise in the Sleep mode.

User-friendly Design - Three optional fan speeds (Low / Medium / High) meet various purification needs and sizes of the space. Noise levels as low as 15dB in sleep mode create an ultra-quiet restful environment for studying, working, or sleeping.
Breathe Fresh and Clean Air, Enjoy a Healthy Life
High Efficient Purification, Protect your Health
Share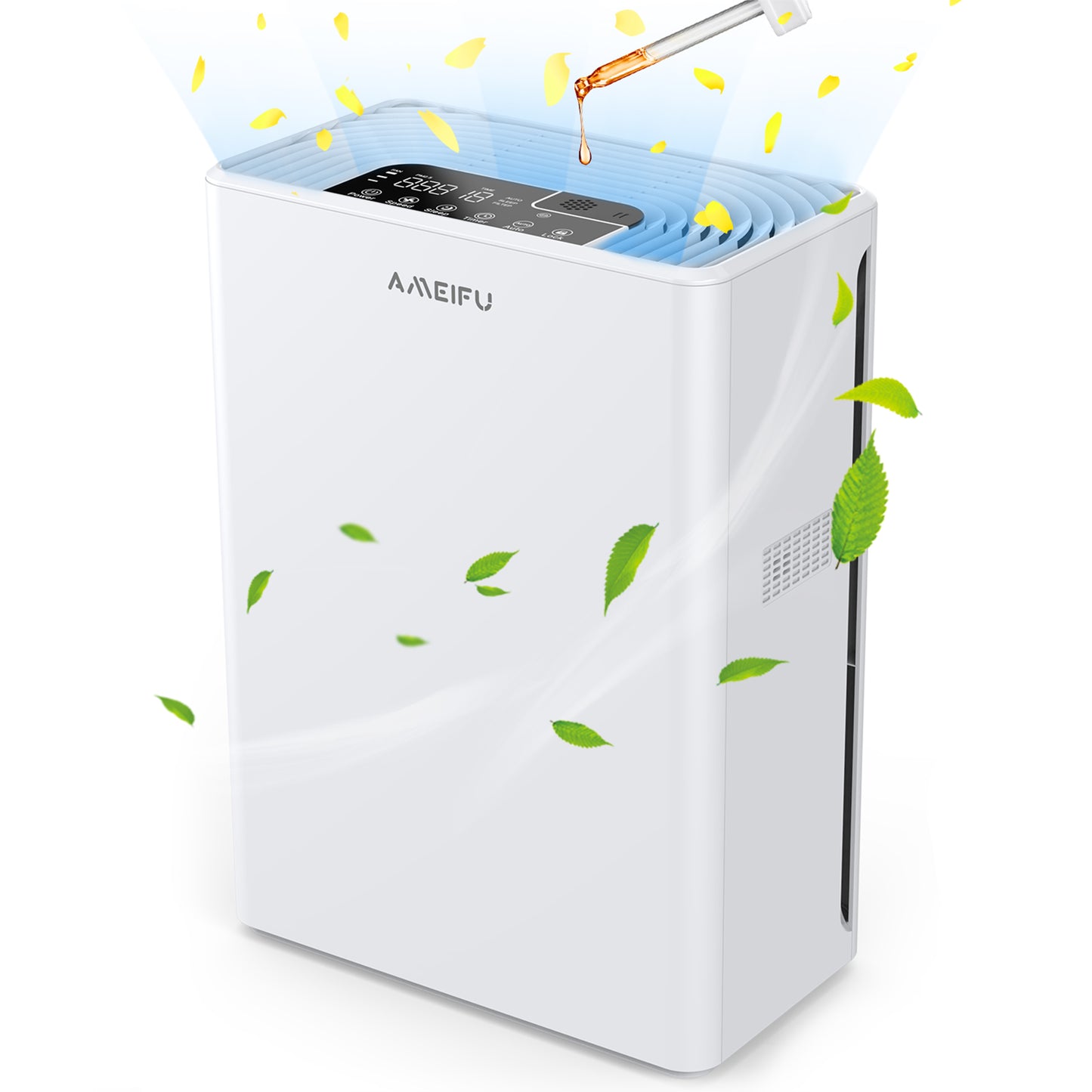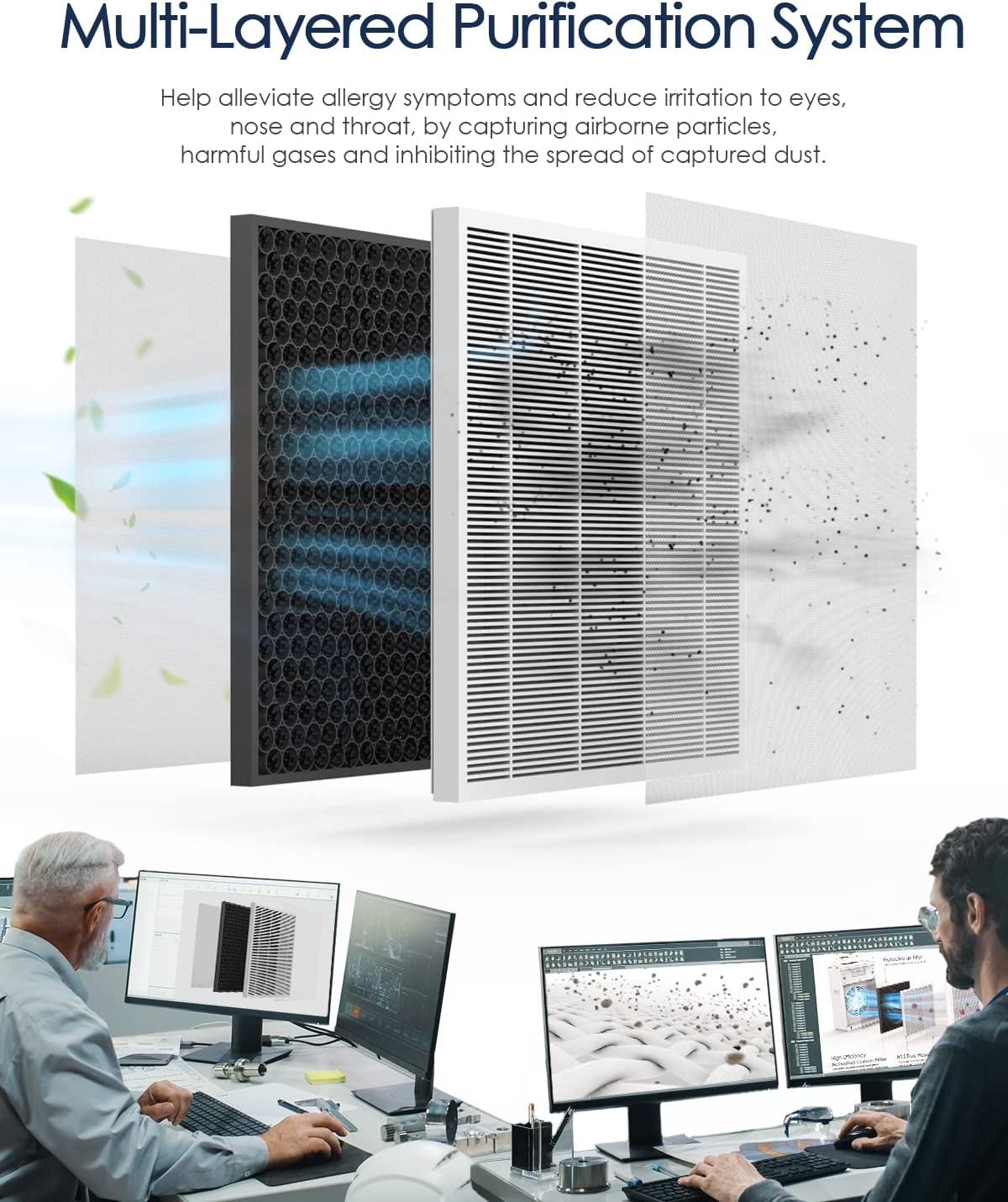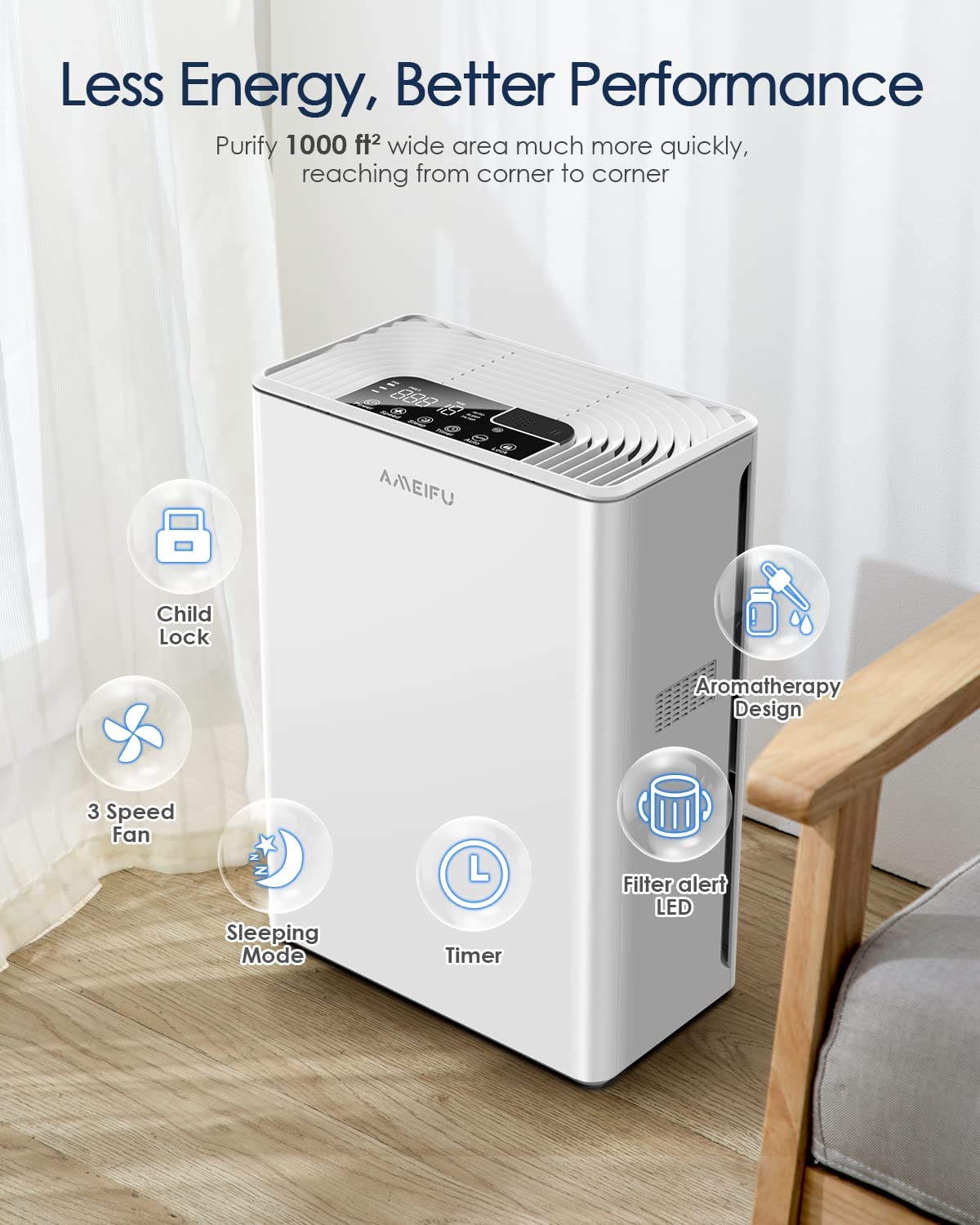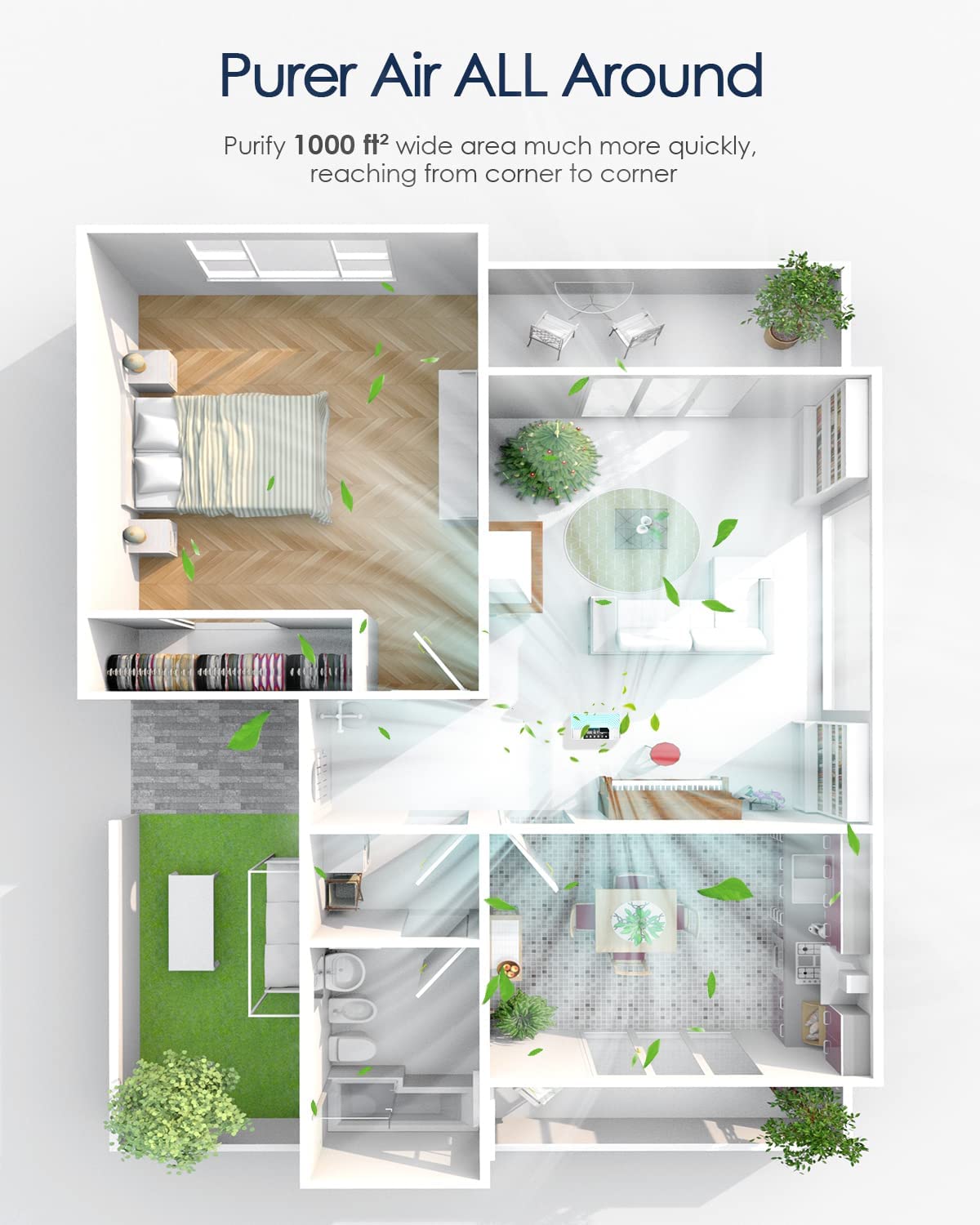 This is the one you're looking for
AMEIFU presents itself wonderfully right off the bat. The unit comes beautifully packaged, well protected, and quickly. The unit is well-made. It was super easy to figure out - I didn't even need the instructions, which are presented well too. Removing the filter to remove it from its own bag, it is easy to see that even the filter is high quality. It just feels really solid, all of it. The lines are really nice, the unit is very esthetically pleasing, and it is very easy to operate. They've really put some thought into it. One of my favorites is the oil tray - a little covered tray with a pad for eaaential oils. It even comes with extra pads. In fact, it works great as white noise. The most important thing is it works very well - I am an asthmatic living in an old house, and in less than two days the air was noticeably fresher and I could breathe easier. It is classy looking and high quality. For the money, it's a no-brainer. I highly recommend it, and will be purchasing another.
Amazing product for an amazing price
Starting with build quality its very good, fan noise is very low on sleep and normal speed. I use it in one of the bedroom which had a moldy / mildew smell and it helped decreasing it considerably. All in all im really happy with my purchase up till now.
literally amazing
Here is picture proof of how amazing this purifier is. A brand new filter on the right, & a filter after 3 months of use on the left. I have two dogs and this purifier completely gets rid of any and all smells!
Great product
Easy to set up and use .Instructions are very clear.Quiet operation, even on high speed .The first day I used it , I noticed the air smelled fresher than if I had put a fan on. Clears odors quickly.
Large room air purifier
Works great, it meets our needs, it has helped tremendously with pet allergies. I put this in the livingroom, and purchased plug in ionizers for all the other rooms . We are very happy with the results